My obsession with wallpaper continues! I am constantly on the hunt for farmhouse inspired wallpaper, and I'm loving the look of peel and stick options. If you are anything like me, committing to a wallpaper for the long haul causes a little anxiety since I tend to go through phases where I want to redecorate everything and change up my style. The peel and stick wallpaper gives a big impact without having to commit to the same look for the next 20 years!
Using wallpaper in unique areas is a great way to add interest in your home. Putting it behind built-in bookshelves, stair risers, or give old furniture a new life on the top portion or just use on the front of the drawers.  The possibilities are endless!
Buffalo Check
The buffalo check trend is one of my favorites right now! This light grey peel and stick wallpaper would be a great addition to a breakfast nook or dining room. I also think this subtle pattern would be perfect for stair risers like the picture below.
Pic: Amazon
Classic Subway Tile
Target is really stepping it up in the peel and stick wallpaper area! This classic subway tile would look awesome in a kitchen and would be perfect if you are renting your home or apartment.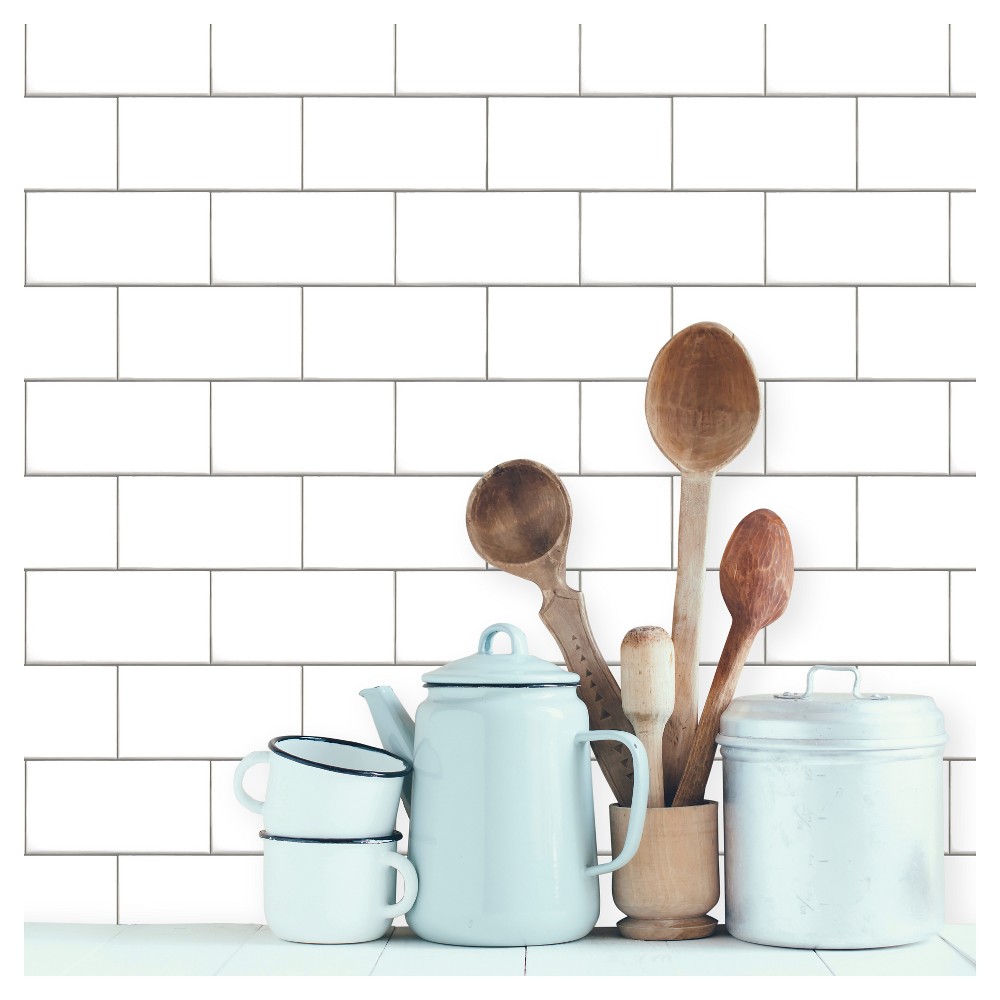 Pic credit: Target
Shiplap
Last but not least, shiplap wallpaper! If you aren't able to get a bunch of wood, cut it to size, nail it to the wall and paint then this shiplap wallpaper is the perfect alternative.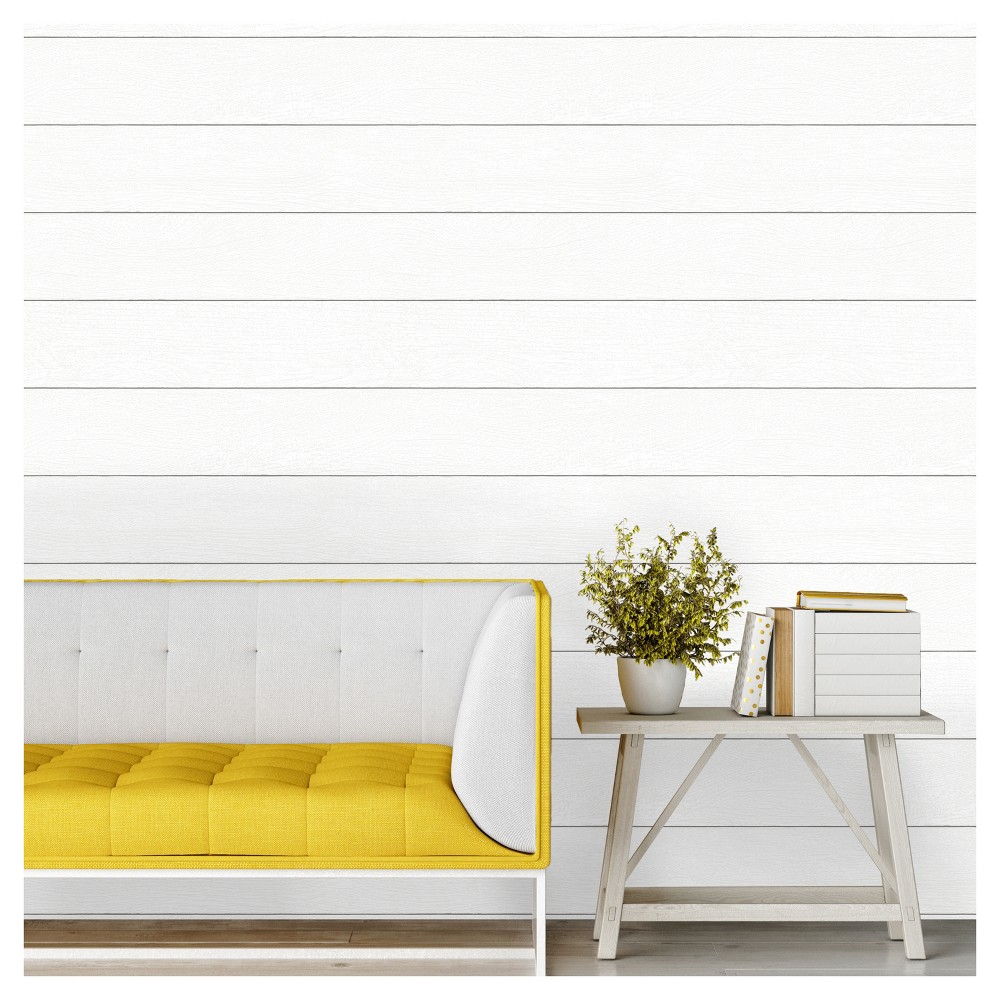 Pic credit: Target
They even have this grey textured shiplap wallpaper and I am loving the driftwood look! This would be perfect for a boy's room or in a hallway.
Pic credit: Target
Cement Tile
Last but not least is the fun cement tile look! I'm not sure if I'm brave enough to put this in my kitchen, but I'd love it in the laundry room in a smaller space so you aren't overwhelmed by the pattern. This blue florentine peel and stick is gorgeous!
Have you used farmhouse inspired wallpaper in your home? Any tips for installing the peel and stick wallpaper?! I'd love to hear your tips in the comments!
If you like this post you may like these projects: DIY Board & Batten and DIY Growth Chart.